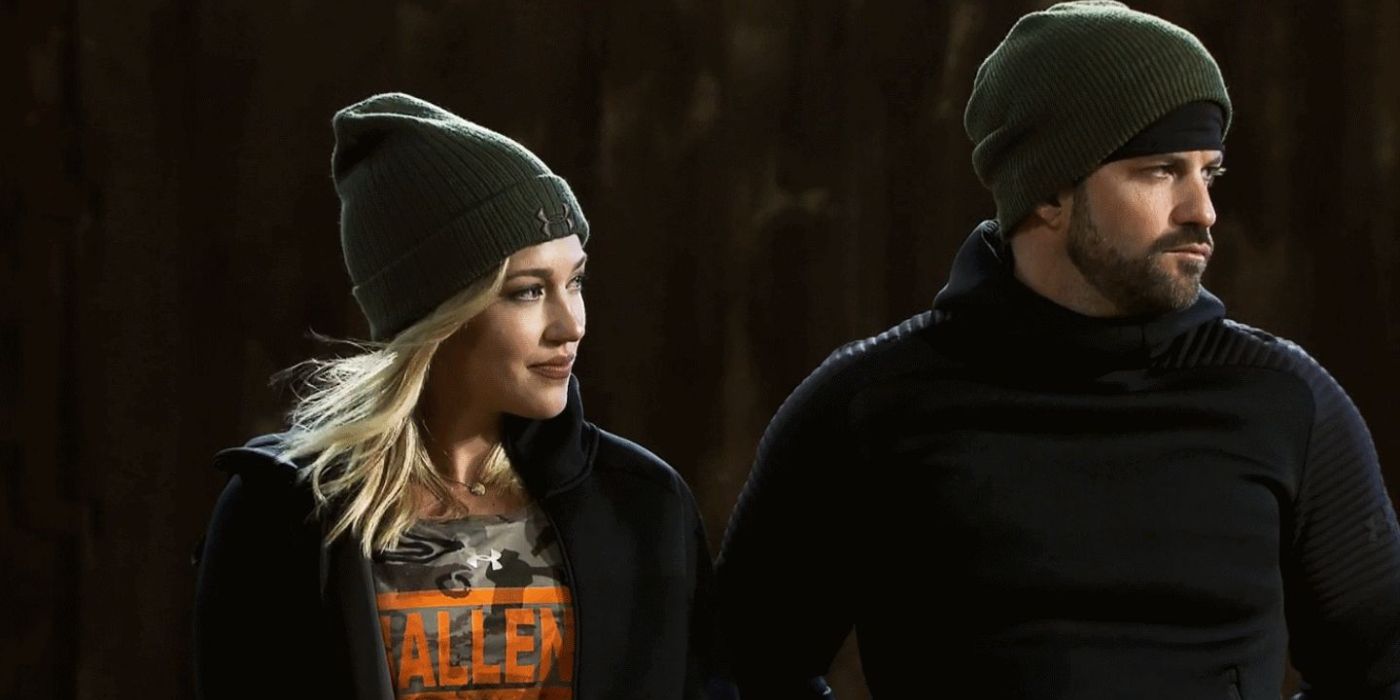 Johnny "Bananas" Devenanzio has called it quits with his girlfriend Morgan Willett after The Challenge stars dated for two years. Despite the couple making it through quarantine together, Johnny and Morgan parted ways. While the exact reason for their split hasn't been confirmed, Morgan is opening up over how heartbroken she is by the breakup. Meanwhile, Johnny has been pretty silent about the big news.
The couple met while competing on The Challenge: War of the Worlds. After getting eliminated, they embarked on a worldwide tour together, though they tried to keep their relationship private. Eventually, they went public, with Morgan making things Instagram official by spring of 2019. Johnny never denied how difficult he is as a partner. Johnny's unconventional lifestyle has resulted in him having a number of girlfriends over the years, though none of those relationships have worked out.
Related: The Challenge: Best Female Partner Teams In Challenge History
Now, it looks like Johnny has left yet another ex-girlfriend heartbroken. Morgan kicked off the week by releasing a statement to Us Weekly confirming her breakup with Johnny. "I've always tried my best to be an open book and after seeing everything circulate over the internet, I felt like I should let you all know that Johnny and I are no longer together," Morgan said. "While I feel heartbroken, I'm thankful to know the truth." Morgan continued to hint at how sad she is over the split while speaking highly of the Johnny she once knew. "Johnny is someone I loved & respected very much and so I will be taking some time to heal and process it all," she continued. "Thank you to everyone for the support and when I'm ready to share more, I will. For now, I'm just focused on spending time with my family."
From the statement, it looks like Johnny might be the one who initiated this breakup. Morgan leaning on her family and talking about loving Johnny in the paste tense isn't a good sign of it being an amicable split. Johnny has shared his growth over the years, but in his early days on MTV, his playboy ways were put on display. While he's nothing like he was during his 20s, Johnny still might be finding it hard to be with someone who's completely ready to settle down.
Johnny has been enjoying a break from competing and took some time hosting his short-lived talk show Celebrity Sleepover. As a six-time show winner, the door is always open for Johnny to return to The Challenge. He decided to sit the last few seasons out after he won Total Madness. As a veteran and Real World alum, Johnny can also join his friends over on The Challenge: All-Stars. The options are endless and Johnny loves bringing in a paycheck doing what he does best. Hopefully, he and Morgan ended on good terms and can at least remain friends.
Next: The Challenge: Best Male Partner Teams In Challenge History
The Challenge airs Wednesdays at 8 p.m. ET on MTV.
Source: Us Weekly
Read more: screenrant.com